Choosing the
perfect

shower screens for your bathroom
---
Factors to consider while choosing the
perfect

shower screens in Sydney.

A beautiful and practical bathroom is essential in any house. Choosing the most suitable shower screen enhances your shower experience and your bathroom's functionality and aesthetics. Shower screens look more elegant than the traditional shower curtain and are more effective at preserving the cleanliness of the bathroom.

Shower screens are a combination of function and style that improve your bathroom's hygiene. While selecting the best fit for your bathroom, you must consider several factors that answer your needs and preferences.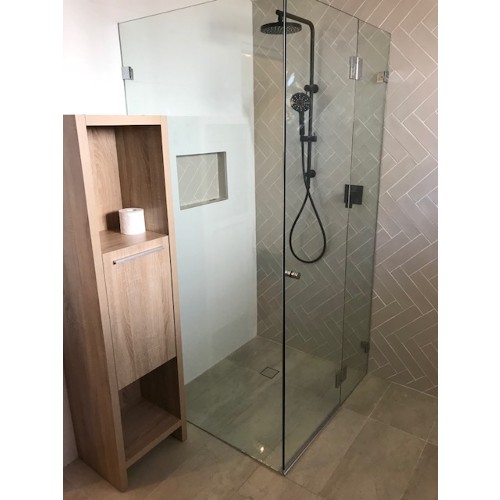 ---
Space availability
The available space in your bathroom is a significant factor to consider before making a final decision. Whatever the size or décor of your bathroom, many options and designs are available in the shower screens at Bunnings. However, the primary types of shower doors are the fully framed, semi-framed, frameless shower screen.
Depending on your bathroom size, you can choose the 1950 mm standard height semi-framed, the 2000 mm frameless or the 1945 mm fully framed. The width is to be customised accordingly.
You must opt for frameless glass shower screens that let light move through, making your space look more spacious for small bathrooms. For larger areas, frameless or semi-frameless shower screens with tinted glass could be a good option.
Besides, shower screens with sliding doors are great for small spaces, as they are easily accessible. Whereas pivoted and hinged doors are more suitable for larger areas.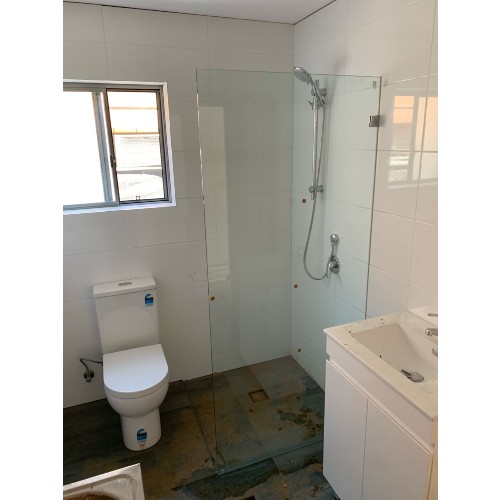 ---
Installation
The main question that would cross your mind while choosing a shower door is whether it is easy to install and make the shower screen installation. While the standard framed shower screen installation is quite simple, it doesn't require the help of a specialised glazer.
However, the frameless shower screen is harder to fit and requires a certified shower screen installer to ensure that the installation is safely and appropriately following Australian standards. Nevertheless, the frameless shower screen is quite popular in Australia due to its high-quality glass that meets Australian standards (AS 1288-2006 Glass in building - selection and installation).
Thus, it needs to be installed by a professional to make sure it's well supported. Although the glass panels' width usually varies from 6mm to 10mm thickness, you can select one based on its look and durability.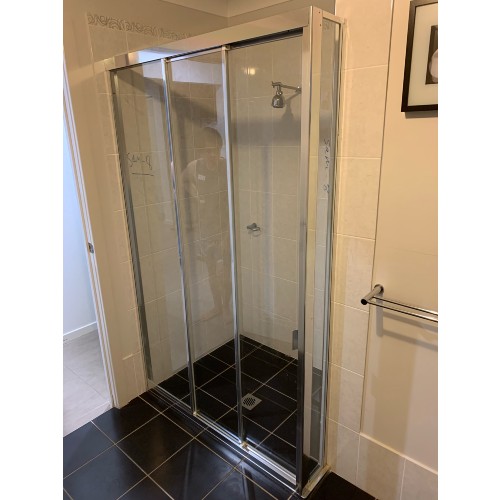 ---
Quality
It would be better not to compromise on quality while picking the ideal glass shower door. Quality strongly affects the style of your bathroom. Installing high-quality glass is the best choice for the safety of your family. Thus, picking a toughened safety glass that meets Australian standards is of great importance to prevent any accident from happening.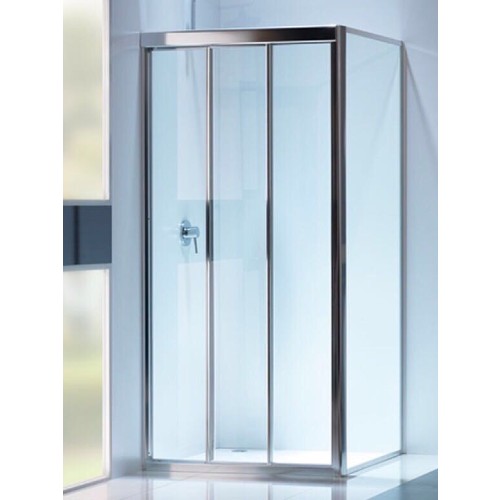 ---
Budget
Like any buying decision, your budget is another main factor that helps you make the right choice. The price range of the semi-framed 6mm thick toughened glass, the fully framed 4 mm thick toughened safety glass, and the 6mm laminated is $ 770 to $ 1100.
While the frameless 10 mm toughened safety glass is more expensive due to its stylish, contemporary, and attractive appeal and high quality. It is considered the most luxurious style for luxury bathrooms of all sizes. It must be accompanied by the right shower head if you want your shower to be a luxury experience.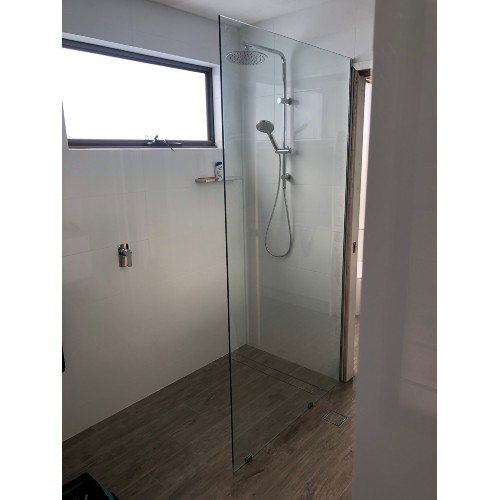 ---
Durability and Maintenance
Being knowledgeable of the shower door's durability and the needed maintenance is necessary before making any buying decision. TThe durability and maintenance of shower doors are related to their types. For example, the frameless shower screen's durability is the longest and can last ten years, which is one of the reasons behind its popularity in Sydney.
However, to maintain good quality shower screens, you need to clean them properly after each use or laminate them regularly. On the other hand, the framed shower will not last more than five years due to its aluminium component. Besides, it is harder to clean it as it can deteriorate and change colour.
Maintenance is a vital part of choosing the right shower door. Picking a product that is easily maintained is money saving. It also indicates a long product's durability.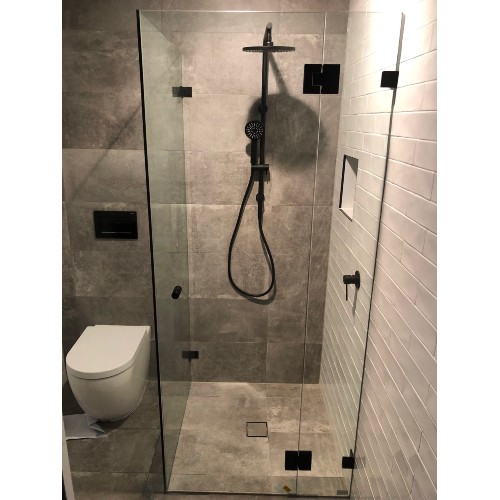 ---
Shower screen' adjustment
Adjusting your shower door when needed is a necessity. However, many people wonder how to fix and seal their shower doors well if required. To restore your shower door, you need to remove the cover and adjust the wheels so the door can slide properly.
To seal your framed shower, you do it from the outside to avoid getting the water stuck in between the U channels. As for the frameless screen, you'll have to seal it from both inside and outside.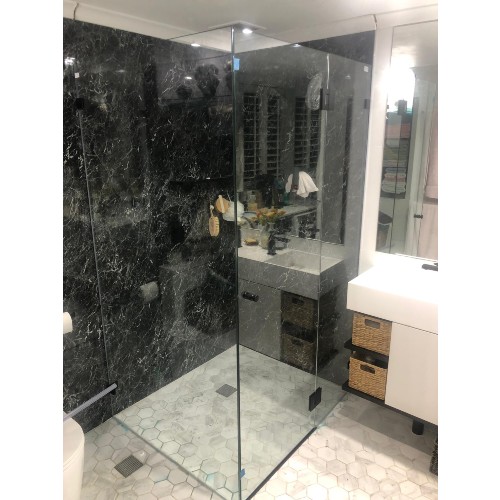 ---
Ending Note
Choosing the right shower door can be challenging with the diversity of shower screens' options and designs. When looking for shower screens in Sydney wide, you need to consider some factors to ensure the best choice for your bathroom. Being well-informed on the screen showers' features is essential. The perfect buying decision is the right combination of style, quality, and functionality that fits your budget and expectations.
For more information, you can contact us at any time on our working days from Mondays to Fridays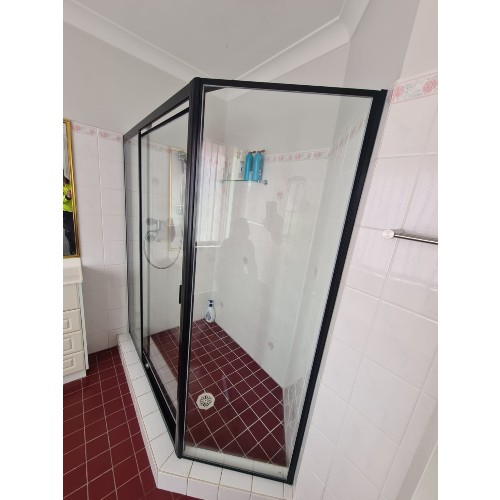 ---
---