Frameless Shower Screens: Details That Matter
The minimalist contemporary design of frameless shower screens adds luxury and elegance to your bathroom. Moreover, the high-end hardware fittings such as the frameless shower screen hinges, metal brackets, handles, and support bars give your frameless shower screen door a classy appearance.
For example, high-quality shower hinges with Chrome or Matte Black finishes will turn your bathroom into a 5-star luxurious state-of-the-art space. In our article, we will focus on some frameless shower screen details that you need to know. You will next have the possibility to select the shower screen that best fits your bathroom.
---
Reasons to choose a frameless shower screen.
Frameless shower screens are gaining popularity in Sydney and the Bella Vista region. Although they are more expensive than framed and semi-frameless showers, frameless screens increase the resale value of your bathroom. So, you will be paying a slightly higher price for your shower screen for a premium product that will generate value for you in the future. Moreover, water costs are drastically high in Sydney and using a shower screen instead of a traditional bathtub will save you a lot of water consumption.
You should also know that frameless screens do not require much maintenance because their glass panels do not come surrounded by metal frames. Moreover, they do not use rollers and metal tracks for their doors. You will only need to provide maintenance for your shower hinges whenever they stop providing the essential support for the shower door or when they start squeaking.
---
Shower screens installation cost.
Your shower screen installation cost will vary depending on whether the glass panels are custom-made or standard, the type of shower door, and the location where you live in Australia. For example, a sliding door shower screen will cost you more than a pivot door.
SHOWERLAND will not offer you a free delivery service when you buy glass shower screens from our company. Assembled showers will cost you between AUD 330 and AUD 440 to install, and unassembled Showers that come packaged in a box will cost you AUD 550 for installation. These prices include GST ( Goods and services tax).
---
High-quality products and top service first.
For many years, SHOWERLAND strived to provide its clients with high-quality products and top-level services. For that reason, the company dropped the sales of products that come with low-standard parts to ensure that their clients have exclusive access to the best products in the market.
---
Types of shower screens
At SHOWERLAND, you can find several types of frameless screens such as those with front and return panels, front-only panels, wall-to-wall screens, front and return on Hob, among other types of screens.
You can also order equally attractive semi-frameless shower screens or framed screens. The semi-frameless shower screen installation process is more hands-down than the frameless one.
Moreover, because the thickness of the glass panels of semi-frameless screens is 6mm vs. 10mm for frameless ones, and because the latter need more craftsmanship and time to manufacture, frameless shower screen prices are higher than other screens.
Also, you can select from a wide variety of semi-frameless screens such as inline or wall-to-wall, sliding door, or overlap semi-frameless shower screens.
The overlap semi-frameless shower screen minimises water leakage, is luxurious, and is available at very competitive prices.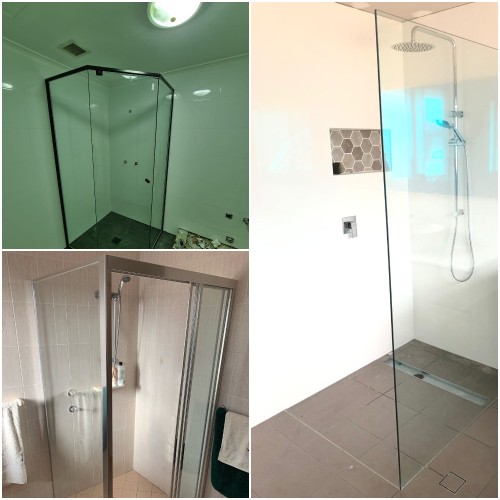 ---
Free of charge visit
We recommend you benefit from this free of charge visit that professionals from Showerland are willing to pay you to measure your bathroom dimensions and determine the best screen for your shower.
The SHOWERLAND team will handle all the details, from selecting your screen, delivering it, installing it, and providing after-sales service.
Whether you order a custom-made or a standard shower, the SHOWERLAND team will install your screen within a maximum period of two weeks after the measurement visit. Fully licensed and fully insured qualified installers will perform the installation process of your shower screen within a time frame ranging between 30 minutes and up to 2 hours, depending on the type of shower.
For example, the professionals will install a fixed panel in 30 to 45 minutes, a wall-to-wall screen in one hour, an L corner or diamond-shaped shower in 90 minutes, and a trickier frameless screen in 2 hours.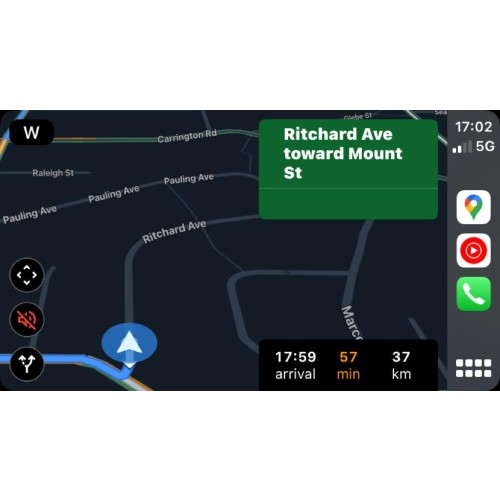 ---
Shower Screen Dimensions And Installation Times
Shower doors standard widths range between 500 mm and 650 mm if you install the door on the wall and between 550 mm and 700 mm when you attach the door to another glass panel.
The length of the shower door is usually 1985 mm. For dimensions that are greater than 2100 mm, we recommend fitting three hinges for the door.
For the glass thickness, frameless shower screens use 10 mm toughened safety glass, while semi-frameless screens generally use 6mm toughened glass.
The 10 mm toughened safety glass ensures that the frameless glass panels are sturdy, durable and secure.
The durability advantage of frameless screens will ensure their design will remain timeless for many years to come. You have the option to perform a glass coating for your screen every 3 to 5 years to keep it looking brand new.
Showerland offers a 1-year warranty for craftsmanship, 3-years warranty for hinges, and 1-year for other parts. However, since glass panels are strong and durable, they do not have a Warranty if the consumer smashes the glass.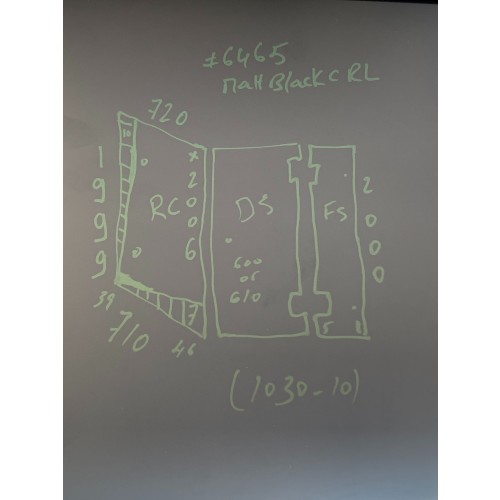 ---
Types Of Frameless Shower Screens
Fixed panel
You can install a walk-in frameless shower screen with a fixed panel where you will not need any shower door. Fixed panels are convenient for the elderly and people with disabilities since they will not need to open or close a door to get into the shower.
A fixed panel is the quickest to install. The glass thickness is usually 10 mm, yet people are starting to order panels with thicknesses going up to 15 mm for additional luxury and attractiveness and more security and durability. You can install your walk-in shower or fixed panel in various ways as a recess into the wall and tiles, or by using an Aluminium U-channel or with a wall to glass support bar for extra support.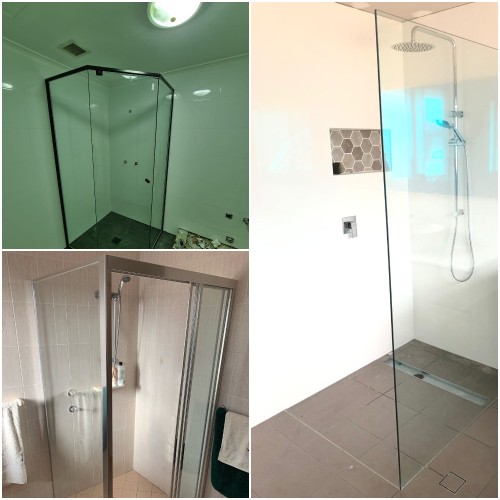 ---
Wall-To-Wall Frameless Shower Screen
We recommend you put in place a wall-to-wall frameless shower screen when you have in your bathroom two opposing walls in the space where you intend to install your screen. Opt for the adjustable wall-to-wall frameless sliding shower screen to save most of your bathroom space and to have control over the widths and heights of your screen. You can install the wall-to-wall door in the middle between the two fixed panels or on any side by the wall.
---
Corner Frameless Shower Screen
The L or corner frameless shower screen is still the most widely used type of frameless screen in Australia because most showers come positioned in the corner of existing bathrooms. So, when choosing bathroom renovation, most people will go for the L frameless shower screen option. Depending on the available space in your bathroom, you can choose to install a pivot or a sliding door for your corner shower screen.
---
Over-Bath Frameless Shower Screen
If you don't want to remove your old bathtub and find it difficult to uninstall it, you can still put a frameless shower screen over your existing tub. However, it is crucial to hire a professional to install an over-bath frameless screen and take exact measurements for the height of the bathtub and the floor next to the door.
---
People also
ask
Hire a professional to cover the shower gaps of around 5 mm between the door and the wall. The professional will also cover the shower gaps between the fixed panel and the wall and between the glass panels and the shower door. Moreover, make sure that the showerhead does not have water overflow or drainage. Also, the shower floor should be downward-sloping and not straight.
Frameless shower screens are the easiest to clean because they don't include moving parts, tracks, metal frames, or rollers as in semi-frameless and framed screens. You only need to clean the glass panels gently. The stainless steel and brass-constructed fittings such as the hinges, brackets, and handles are also straightforward and quick to clean and do not require much scrubbing for cleaning.
This measure is not straightforward because the height of the floor next to the side of the door and the size of the bath top differ, especially when the storey and the bath top are not perfectly horizontal. However, we take our time measuring these types of showers, and we work by millimetres to provide the best-aligned finish possible to our client satisfaction.
When it comes to safety, frameless shower screens are the safest in the industry because they come manufactured in 10 mm thick toughened safety glass compliant with Australian Standards. This type of glass is sturdy and secure. If the glass shatters, it will crush into ice-like particles that don't cause injury or harm. For added safety, we recommend you hire professionals to install your frameless shower screen.
You can easily replace your old shower screen with a new frameless one. However, you will need to put extra effort to clean the old Silicone off the tiles to prevent mould buildup on the new Silicone because of accumulated bacteria on the old Silicone. Please note that it will cost you an extra AUD 165 to remove your old screen and tip it away.
---
---
Fb Chat