A Complete Guide to Fully Framed Shower Screens
---
The average person takes an 8-minute shower. So, if a person showers for 8 minutes a day, 7 days a week, they'll spend about an hour in the shower per week.
There are a lot of psychological benefits to showering, so making that hour count is essential. However, it's often the case that people don't prioritise the appearance of their showers. If you're looking for a way to spruce up your shower in a sturdy way, this article is for you. It will cover:
The difference between fully frameless shower screens and fully framed shower screens
shower door frame parts (i.e. shower door pivot hinges)
Replacement shower screens
And more. Read on for a complete guide on fully framed shower screens. Also, where you can find quality framed shower doors in Sydney!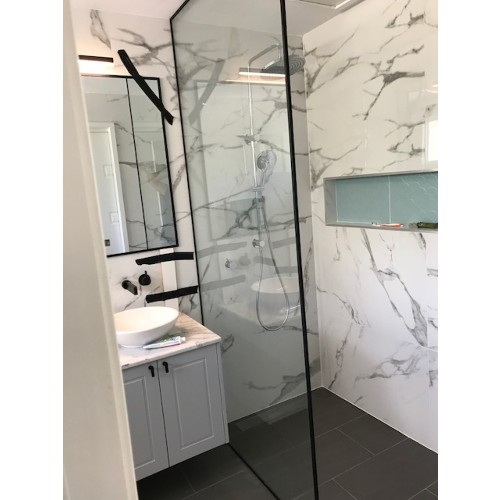 ---
Types of
shower doors
There are three different types of shower enclosures. You must know the difference between each one before focusing on the fully framed option.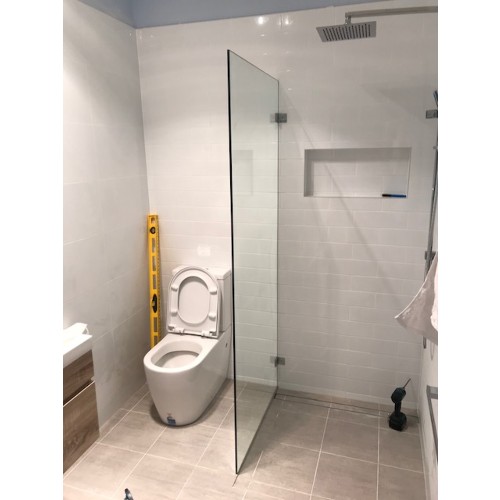 ---
Fully
Frameless
Metal frames don't support fully frameless shower screens, so the glass is only supported by pivot hinges which gives frameless screens a floating aesthetic.
You can do frameless:
One panel
Wall to wall
Corner
Diamond
Whichever option you choose, it won't include a metal outlining on the glass. There are also options for frameless sliding shower doors if this better fits your bathroom design.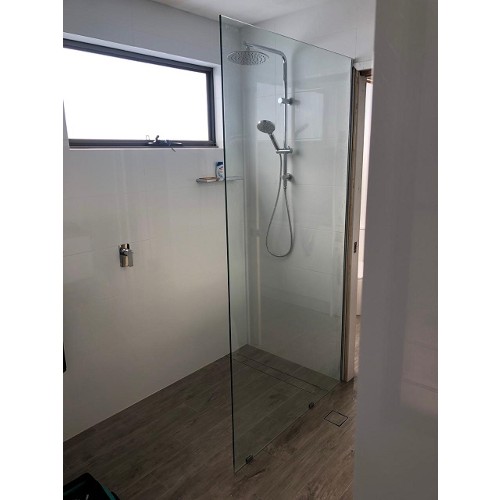 ---
Semi-Framed
A semi-frameless shower door is partially supported by a metal frame yet doesn't include the metal all around, so there is a metal framing around the shower's perimeter, but not on the shower door.
You can do semi-framed:
Wall to wall
Corner
Diamond
Because the semi-framed look depends on the type of shower, they are custom made.
---
Fully Framed
Fully framed shower screens offer the most support because metal frames entirely support them. These will include a metal frame along the edges of both the door and the rest of the shower.
You can do fully framed:
This option ensures that the glass is both secure and stylish.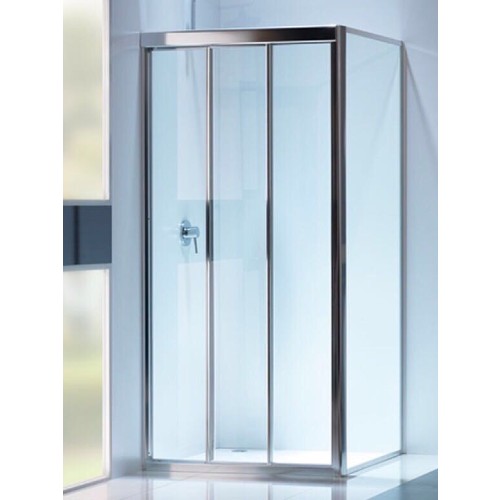 ---
Fully Framed vs.
Fully Frameless

Shower Screen

It's often debated whether the fully framed or fully frameless option is better. Now that you know what each type is let's discuss the benefits of each and how you should choose the right kind for your shower.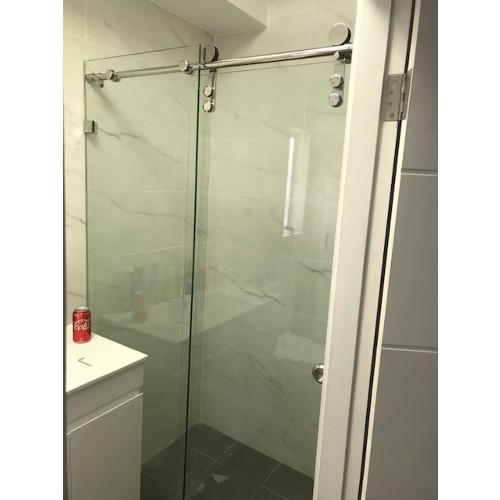 ---
Which Is
Better

?

This question is subjective. It depends on the overall aesthetic of your bathroom and who is predominantly using the shower.

Some people opted for the fully framed option when designing a shower for kids because of its industrial look and added support.

Others choose the frameless option because of its lightness. But both options have particular aesthetic appeals which reflect the classic Bella vista style.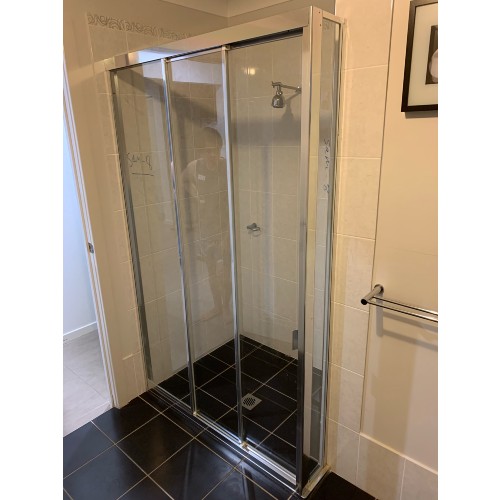 ---
How Do You Know You Need a
Replacement

Shower Screen?

Most shower doors last a very long time because of the sturdy materials used. However, over time you'll eventually need a replacement. You'll know you need one once the metal framing or pivot hinges begin to permanently rust/erode.

The replacement that most people make is from the shower curtain to the shower door. However, shower curtains get dirty quickly and are difficult to clean. Investing in a shower door saves you from needing a replacement curtain more often.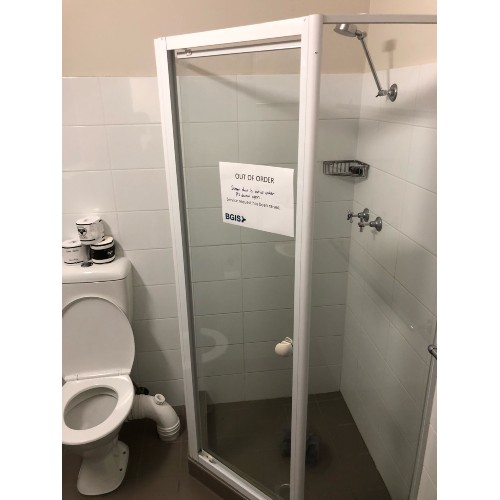 ---
Fully Framed Shower Screen
Safety
I mentioned on multiple occasions that the metal perimeter of a fully framed shower door is very sturdy. This comes from the strong foundation created by the metal frame.
It is very safe to have fully framed shower doors in your home. Let's review two more fundamental reasons why they are safe.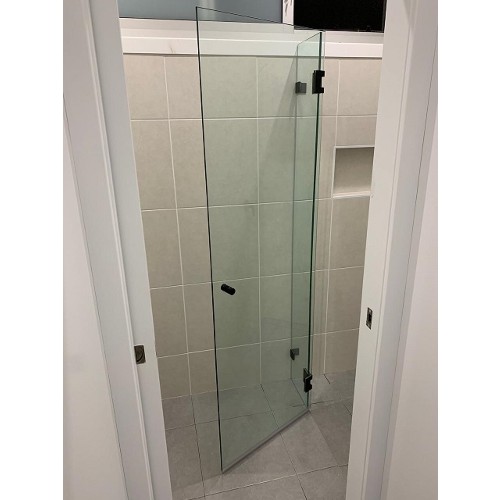 ---
Shower Screen Frame Parts: The Shower Screen
Pivot Hinge
All parts of the screen must be well manufactured. For example, the pivot hinge on a shower door is one part that is very important for safety. This type of hinge functions to benefit the foundations of the shower door.
The manufacturer made the hinges to prevent any fingers (or other body parts) from getting pinched.
Another essential frame part is the glass shower doors. These are made with a toughened safety glass to prevent shattering.
Spare parts like a showerhead don't come with the purchase of a shower screen. However, you want to ensure that they are safe as well.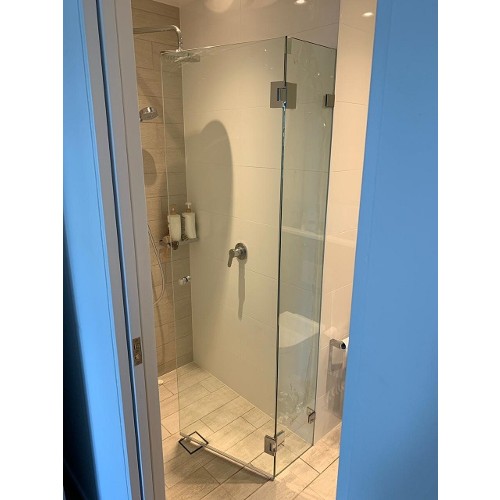 ---
Proper
Installation
When it comes to fully framed shower screen installation, you want it done correctly. The company you choose to get your shower screen from will ensure proper installation. They will either provide instructions or install the frame for you.
---
How to Install a
Fully Framed

Shower Screen

Installing a fully framed shower screen will vary depending on what type of screen size and shape you need. Ideally, you want to find a shower screen provider that can also install it for you.

Installing the shower screen well is the route you need. You'll get all of the safety benefits of this option. It will also save you from calling someone later if installing it yourself doesn't go as planned.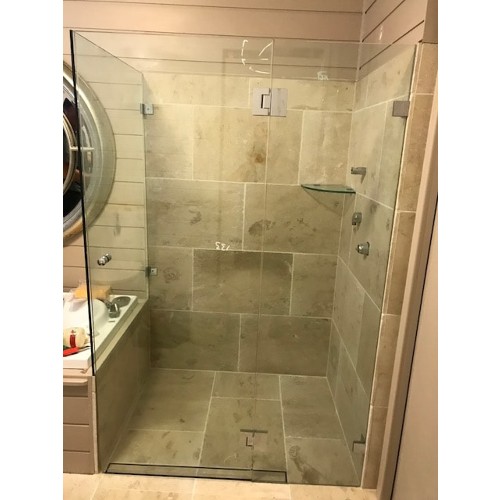 ---
How to Clean a
Shower Screen
Having a fully framed shower screen will make spring cleaning easier. But, you need to know which materials to use and how often to clean them.
For materials, the more natural the materials are, the better. Remember that your skin is vulnerable to whatever substances you use to clean here. A gentle solution like vinegar and water will work, or you can research natural commercial products.
Keep in mind that a dry shower is a clean shower. So try to dry as much of it as you can after showering. If you do this, you'll only need to deep-clean bi-weekly.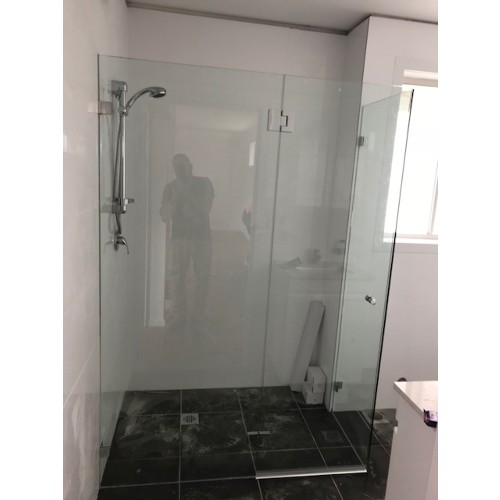 ---
Find a Quality
Framed Shower Screen

in Sydney

You'll never have to ask what have fully framed shower screens ever again. But now, you might be wondering where you can get a quality framed shower screen in Sydney. Look no further because Showerland has you covered.

We provide fully frameless shower screens, repair or replacement shower screens, or shower screen frame parts. In addition, we offer top-quality materials like shower screen pivot hinges. And, we can even install the shower screen for you!

Contact us today for a free quotation. We'll help you brighten your bathroom!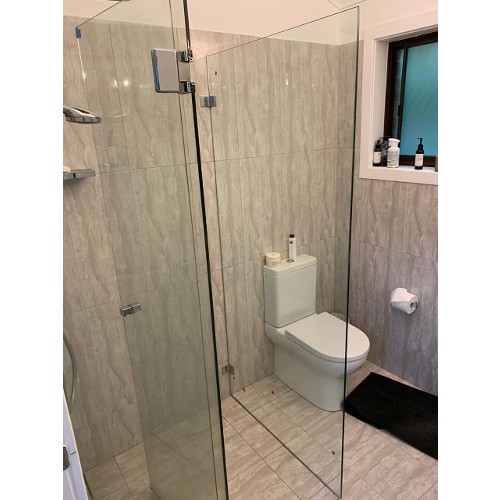 ---
Benefits of
matt black
In appearance, the frameless option is a little bit lighter, but it offers a minimalist look to your bathroom and it's exquisite in style.
The fully framed option is more industrial. But it still gives the bathroom a light appearance because aside from the metal perimeter, the screen is glass. The metal perimeter also guarantees durability for a long time.
Both options are easy to clean, customisable, and allow for natural light during your shower. It's important to note that both options are sturdy, despite the added assurance of the metal frame on the fully framed option. Additionally, both types use toughened glass for sturdiness.
With either option, you can use a pivot door or a sliding shower door .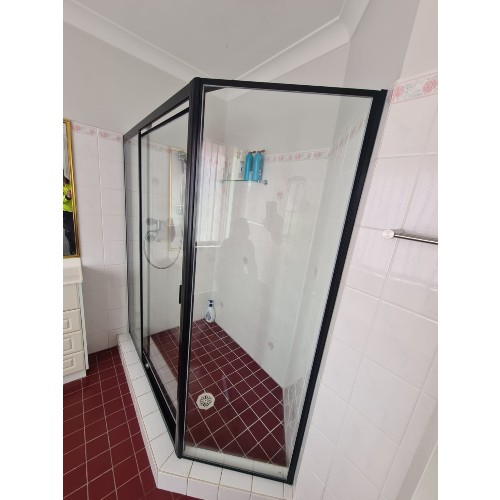 ---
---