Reasons to install a walk-in shower screen in your bathroom.
---
Reasons to install a
walk-in shower screen

in your bathroom.

Minimalist contemporary design that you can use as an addition to any bathroom, all while maximising the use of bathroom space. By installing walk-in showers, you add some luxury to your home.

For instance, you can choose from a wide variety of designs which we will go through some of them in our article. Moreover, walk-in shower screens are easy to clean. For example, a doorless walk-in shower can help you save plenty of time usually spent on cleaning a traditional shower.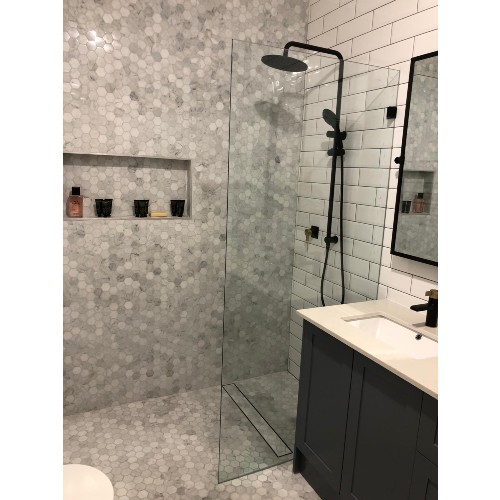 ---
Frameless vs. Semi-framed
walk-in

shower screen
Frameless shower screens
A frameless shower screen is classy, stylish, and much easier to clean. It gives your bathroom design timeless style and luxury.
Opt for the screen fixed panel
The best option to opt for is a screen fixed panel. You can choose the frameless walk-in shower screen with a unique cut, the walk-in shower Bunnings, the frameless glass shower panel Starphire Crystal Clear, among many others. Each option has a unique design intended to satisfy your tastes and wants.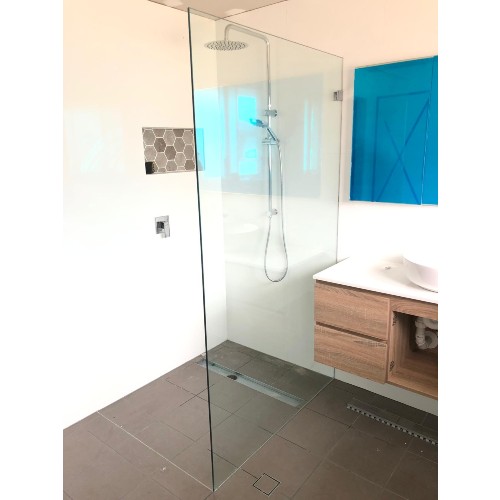 ---
Semi-frameless
walk-in

shower screen

Another worth mentioning equally attractive design option is the semi-frameless shower screen. Those are stable as the traditional screen, easy to transport, and at the same time, elegant as a frameless shower screen.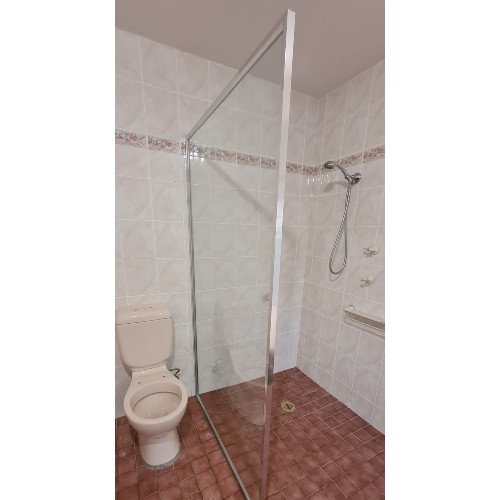 ---
Time for
renovation
One advice we can give to our readers to make the most out of your bathroom space is to go for the bathroom renovation option, remove the bathtub, and replace it with a large walk-in shower.
The renovation will give you the option to maximise the use of the room available and install a new showerhead, whether rain-style, handheld, wall-mount, or any other option you prefer. If you're looking for a modern and luxurious style, then it is time to abandon the traditional type of wet room and adopt the walk-in shower vs enclosure.
One provider of an extensive range of design options for walk-in shower screens, including, but not limited to, walk-in shower screen Bunnings, frameless shower screens, shower enclosures, and different types of glass shower screens, is Showerland in Sydney. The company follow Australian standards, and its business is booming mainly in the Bella vista suburb of New South Wales.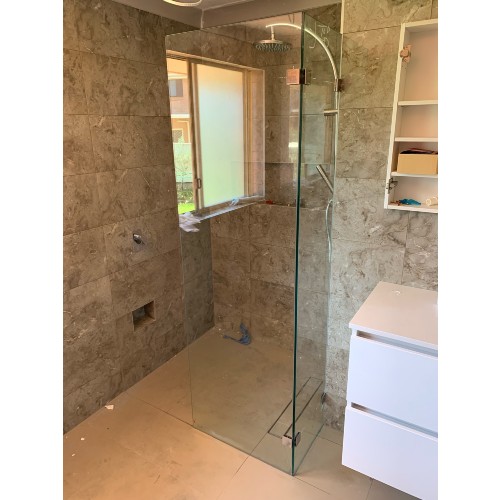 ---
What are the best
dimensions

to adopt for a walk-in shower screen?

Many people would like to keep their bathtub in place and install a shower screen above it. Yet, the dilemma of the screen dimension that they should use in this case is something to consider. In this case, the best size is 800 mm tall and 1500 mm wide to avoid water splashing out.

Of course, a better option that we would encourage is, of course removing the bathtub altogether and choosing a walk-in shower instead. The walk-in shower screen size, in this case, should be 900 mm tall at the very least.

The best size is 1200 mm tall and 2000 mm wide. In Australia, the minimum size for a walk-in shower is 700 mm x 2000 mm. Any doorless walk-in shower dimensions more minor than that will let water splash out of the shower area.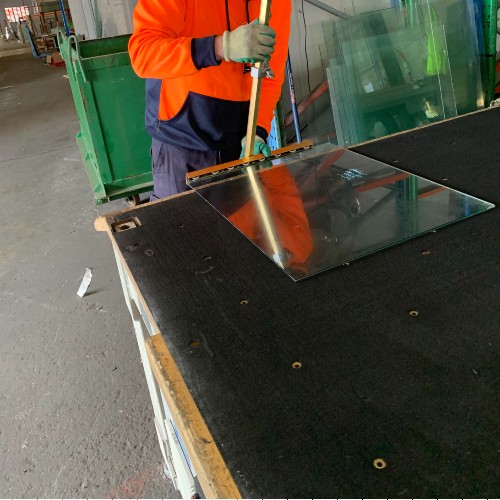 ---
Cost of walk-in shower screens;
A big concern
Another concern for people willing to switch to a walk-in shower is cost. Usually, shower enclosures cost anywhere between AUD 1100 and AUD 2,200. That price includes the GST (Goods and services tax), measurement, and installation costs.
On the contrary, walk-in showers cost between AUD 660 and AUD 825, including taxes, measurement, and installation costs. So, installing a walk-in shower vs enclosure is much more cost-friendly, and if you are not going to pay less, you will be at least paying the same for a much better outcome.
What would one wish better?
A much more stylish, elegant, and classy option for a way better cost!
And one more point worth mentioning is that a walk-in shower screen is straightforward to transport compared to a traditional shower or shower enclosures.
If you go with the option of removing your old bathtub and converting your bathroom into a state-of-the-art design, you should consider many things.
First, the cost of removing the bathtub ranges between AUD 500 to AUD 1,000, which is related to the weight and type of the tub. Moreover, waterproofing costs around AUD 400, and retiling may cost around AUD 40/ sqm.
As mentioned earlier, installing a new walk-in shower screen will cost you around AUD 660 if designed appropriately and can go up to AUD 825 if the walls and tiles do not sit at a 90 degrees perfect angle.
We recommend retiling the bathroom for a more exclusive style that adds colour and texture to your space.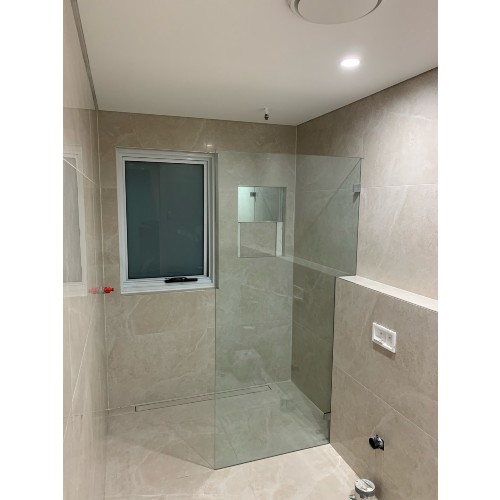 ---
Create a
spa-like

ambience in your bathroom

A spa-like walk-in shower is also a flashy idea where you can install multiple shower heads with different types such as rainfall and several ones along the wall. And do not forget to pay special attention to the lighting, making your bathroom bright and airy.

With such exclusive ideas, you will be turning your bathroom into a modern luxurious 5-star space.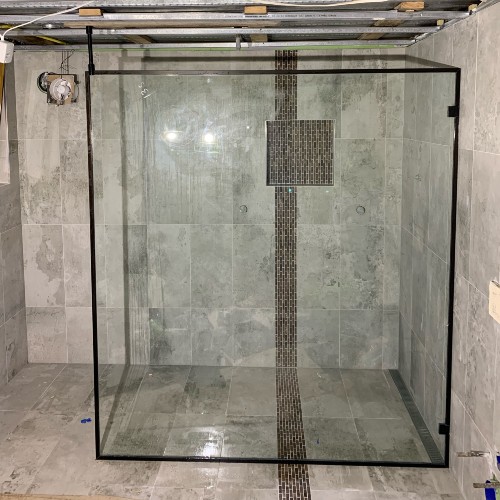 ---
Walk-in showers: An
efficient

solution for the elderly and people with disabilities

In addition to the added value, more elegance, and luxury that walk-in showers offer to your home, it is worth noting that older people are not using bathtubs anymore. It's much easier for them to go into the shower without the burden of having a wall in front of them that they should pass over.

The same goes for people with disabilities, for whom it is easier to walk into the shower without having a door or bath to go through or pass over.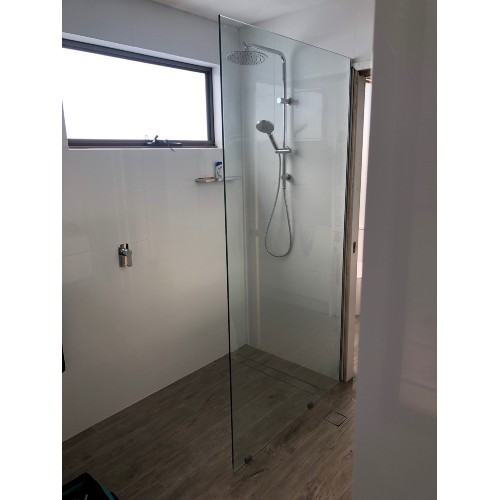 ---
Save huge water costs by using your
walk-in

shower screen

Another important reason to switch to walk-in shower screens is the rising water cost in Sydney. A traditional shower or bathtub consumes large amounts of water, which residents of Sydney and Bella vista can save when switching to a walk-in shower.

We can write and speak for days, weeks, and years about walk-in shower screens, their added values, and many vital benefits, But you will never know what they are about until you have one installed in the comfort of your bathroom.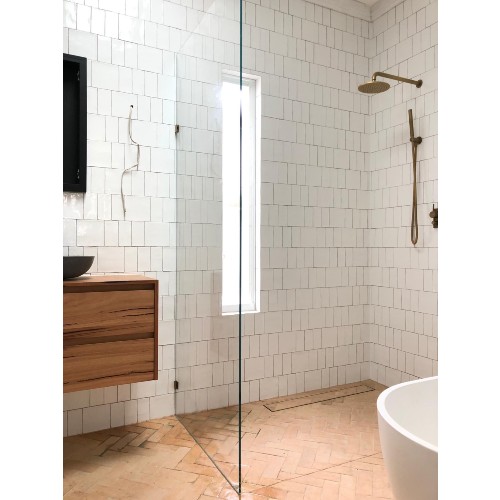 ---
---