Installing a
sliding shower screen

is the new trend.
A primary concern you might have when installing your shower is the optimal use of bathroom space so that you can benefit from every room available in your bathroom. For example, shower doors that open outwards will be taking up a lot of space that you could better use.
So, instead of choosing a hinged door, opt for a sliding door for your glass shower screens. By selecting this option, you will be saving a great deal of space in your bathroom, and at the same time, it will be much easier for you to clean your glass shower.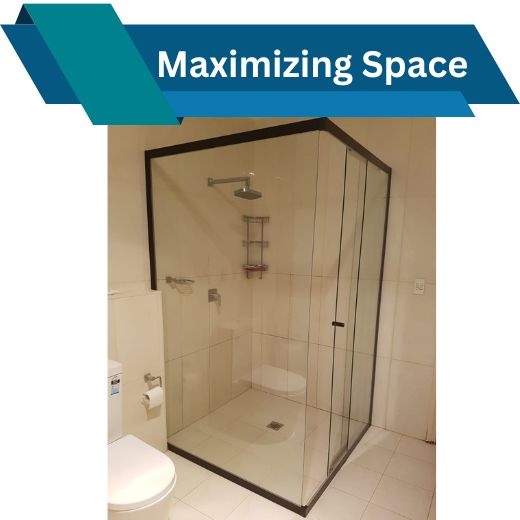 ---
What is the best
thickness

to adopt for a sliding door?

Are you worried about the sliding door not being sturdy enough? Thankfully, many of the suppliers of glass shower screens give you the option to choose your sliding shower screen's thickness, from 4, 5, 6, or even 8 mm thick. However, we advise you to go for the 10mm toughened safety glass to ensure having a strong, thick, sturdy, and safe shower door. We consider the frameless shower screen as the classiest design that you can choose. That's because the frameless glass gives much elegance and luxury to your bathroom.

You can also install a frameless sliding shower screen door fitted with a stylish stainless steel handle to add some value to the ambience in your bathroom. A polished chrome handle is also a good option, but stainless steel is more resistant to rust, corrosion, and staining.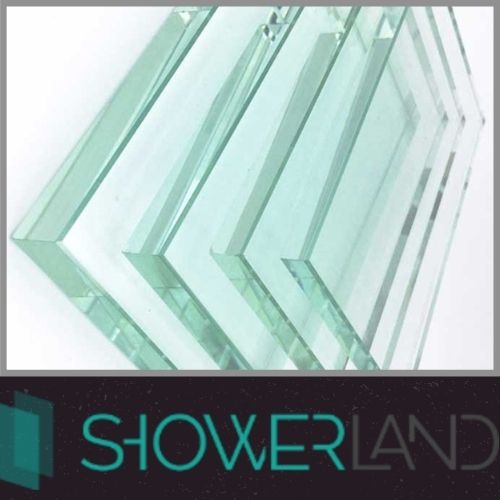 ---
Frameless shower screen
vs.

semi-framed screen

Our clients ask a lot about how many working days are needed to install a shower screen.

If you decide to make the right decision and choose to install a frameless screen in your bathroom, we will guide you below through an 11-step easy process for your shower screen installation. Surprisingly, the vast majority of shower doors need a few hours for installation. But, of course, it depends on the complexity of the door. So, let's see now how you can install your shower screen in less than one working day.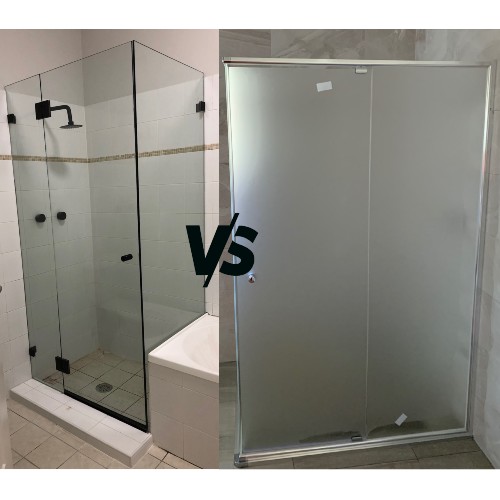 ---
How to install a frameless shower screen
Bunnings
Step 1: Properly take all the measurements of the screen. Tip: Shower screens come in different shapes and sizes. However, the standard height is 1950 mm for semi-framed screens, 2000 mm for frameless screens, and 1945 mm for fully-framed screens. Moreover, note that a shower screen width equal to or less than 700 mm is considered too small.
Step 2: Properly and thoroughly clean the entire area before you proceed with the installation. Note that frameless sliding shower screens are straightforward to clean.
Step 3: Proceed to assemble the shower using pop rivets.
Step 4: Measure where to place the Aluminum U-channels.
Step 5: Use a laser to level the U-channels.
Step 6: Drill in between the tiles. Do it to avoid drilling the tiles themselves and ruining the design of your bathroom.
Step 7: Place the glass shower screen inside the U-channel.
Step 8: Level it with a laser.
Step 9: Then, pop rivet it to U-channel
Step 10: Use silicon only from the outside. You should do this step to prevent water from being stuck in between.
Step 11: Wait for 24 hours before using your new shower.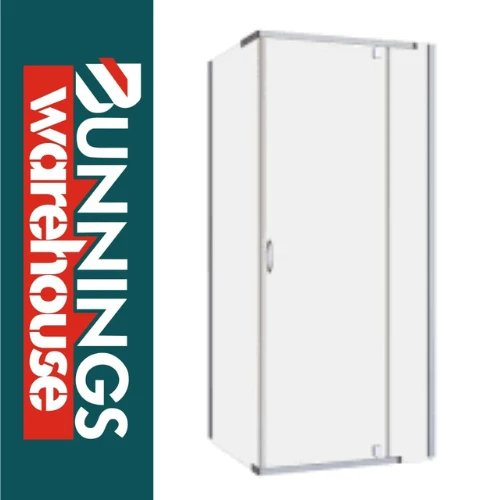 ---
Semi-frameless shower screen
costs
The semi-frameless screen is also an equally attractive option that you can select. However, a lot of people ask us about the cost of a semi-frameless shower screen.
Prices of such shower screens usually start at USD 660 and can increase up to USD 1,100. These figures include GST (Goods and Services Tax), measurement, transportation, and installation costs. However, You must keep in mind the distance that the supplier needs to travel from Condell Park H2200 and other details, such as the height of the shower and its type. A sliding door, for instance, is more expensive than a pivot type of door.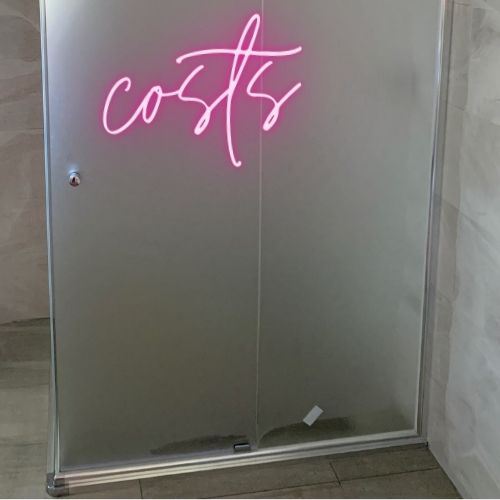 ---
Why a sliding shower screen is
much better

than a folding shower screen

One type of shower door is the folding shower screen. This type of glass screen is best for waterproofing since it will prevent water from splashing out. It is also durable.

However, we would advise you to opt for the sliding door option. That is because a folding door is difficult to clean due to Aluminum thickness. In addition, it needs constant maintenance for its track and wheels. And this type of door quickly falls off track if not gently used.

On the contrary, you will not face those problems when choosing a sliding door option.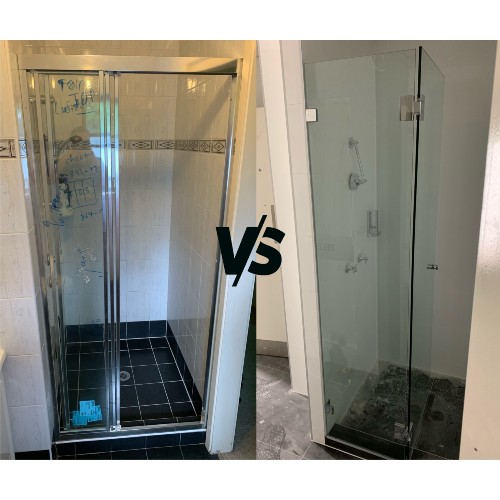 ---
Sliding screens in
Australia
In Australia, plenty of companies offer different shower screens and doors with very high qualities and standards. One very well-known provider of frameless shower screens, semi-frameless glass showers, screens sliding, and high-quality toughened safety glass with Australian standards is Showerland in Sydney.
You can choose to go with fixed panels, a semi-framed shower screen wall to wall, or a single frameless panel, among many others, depending on your bathroom space and design, as well as on your tastes and preferences.
---
Free
consultations

for your bathroom

Moreover, you do not have to worry if you are lost and confused about the best option to pick for your shower screen. You can register here for a free consultation with professionals who will help you determine the best shower screen that fits your bathroom. In addition, they will pay you a free of charge visit for measurements.

Whether frameless or semi-framed, installed wall to wall, on a single panel, fixed panel, or side panel, for us, nothing is more convenient, elegant, and classy than a sliding glass shower screen. This type of door has made life easy for millions of people around the world.

You have zero reasons to forsake the installation of a sliding shower door in your bathroom.

First of all, you are offered a choice from a countless number of unique, stylish designs. Next, you spend much reduced time on cleaning and save a lot of space in your bathroom. Moreover, do not forget that you get a robust and durable screen with high-quality toughened safety glass for a very fair price offered by many suppliers. In short, the sliding shower screen is the way to go.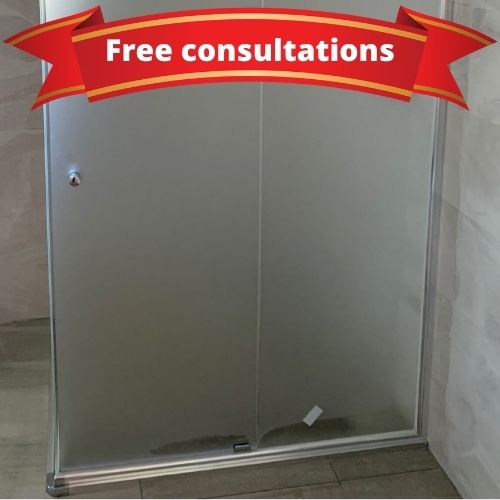 ---
---